Ceiling Tile Heaters
Our Inspire White 400W and 750W panels are designed to fit in the 24×24″ and 24×48″ ceiling grid tile spaces.
This makes a practical heating option in shops, schools, hospitals and many other commercial spaces.
Heat only the areas you want to, due to the "zoning" effect you only get with Infrared panels.
The heaters can all be remotely controlled by a thermostat placed within the heated area.
Browse Ceiling Tile Heaters
Showing the single result
Inspire Comfort – White Frameless Infrared Panel Heater

View Range
Showing the single result
Inspiration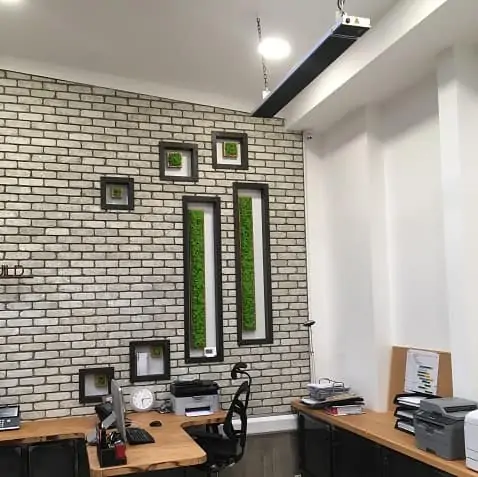 Heating for office spaces
Find Inspiration
Heating for office spaces
Office heating solutions for Architects Office
Find Inspiration
Office heating solutions for Architects Office
Find other Commercial heaters