Quick Delivery
Expert Advice
30 Day Returns
Choose the right heater for you from our outdoor heating range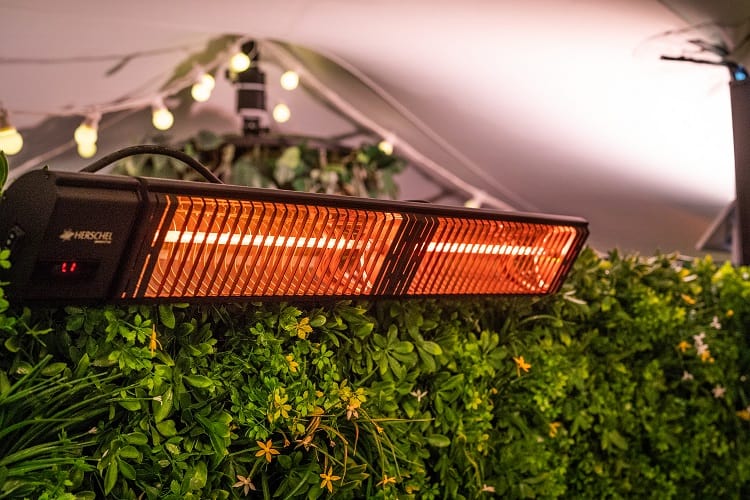 Our range of high-quality, high-performance, stylish electric patio heaters is ideal for extending your summer evenings outside and for all-year alfresco use for cafes and restaurants.
For most outdoor spaces we recommend choosing from our warm glow range of heaters that includes the Manhattan 3kW, freestanding Malibu, and Hawaii Wave. The high-performance Manhattan is ideal for spaces that experience high levels of airflow where heating is required year-round and in more sheltered locations where aesthetics are important, the stunning Hawaii Wave would be our heater of choice.
For indoors and covered rooms, which open to the outdoors, our zero light heaters may be the solution for you – Herschel Summit and Aspect XL.
MANHATTAN 3000 Watts

View Range
Performance and Zero Light ranges
Herschel Warm Glow Range
Producing a "hotter" and more focused heat output, our warm glow range of heaters incorporate our ultra-long life woven carbon fiber elements. The carbon fiber element produces minimal light output without compromising performance, with the Malibu and Hawaii Wave perfect for sheltered outdoor spaces and the powerful Manhattan 3kW allowing you to heat more exposed areas.
Herschel Zero Light Range
This range is ideal where a more permanent heat is required such as enclosed restaurants and bars which open to the outdoors. Also great for use in warmer climates and homes with rooms that open to the outdoors. When used in an outdoor setting, our zero light range must be used in fully covered spaces.
All Herschel's electric patio heaters offer high weather protection for outdoor installation. They are all made from high-grade materials to withstand the effects of weather and give many years of maintenance-free use.
Need more help choosing? Take a look at our simple guide to outdoor heating for more information.
Inspiring Ideas
Soho House restaurant heating
Testimonials
Herschel's Legacy