Garden Room South Africa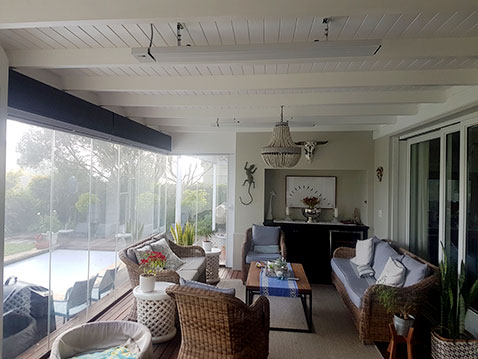 Our customer chose Herschel Summit over a rival brand, because of the Summit's superior quality and the reassurance of having Herschel perform the estimate.
"I have found the heaters to be more than satisfactory. They are aesthetically very pleasant to look at. Which is important to me. And they work very well. Wife is most happy. So I am most pleased."