Heating for property developments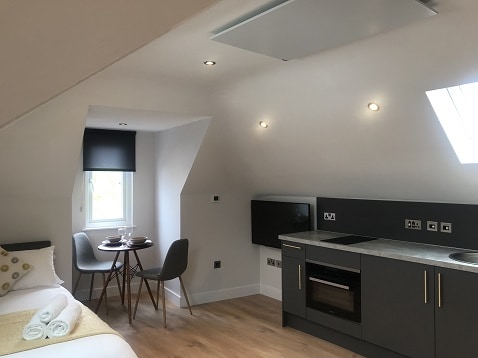 "We used these in our student accommodation and they went really well so we introduced them to our flats which are a little bit more high-end".
The landlord chose to ceiling mount Herschel panels in bedrooms and living spaces, maximising space throughout his property development of six luxury apartments.
"Eco-wise they keep our costs down, we've got rid of our gas and everything is electric...... . They keep the properties really nice and warm and we've been really happy with them".