Heating warehouses
Herschel Infrared P4 space heaters are installed in this large warehouse space in Northern Ireland.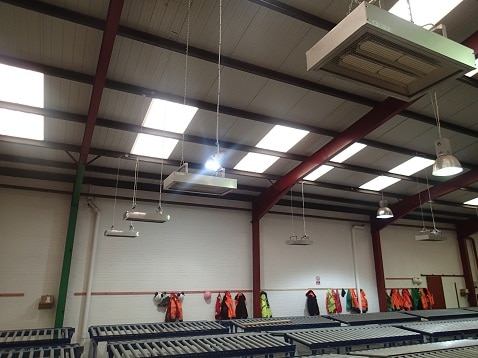 "During the survey, we discussed how infrared can be focused over the work area rather than heating large volumes of air that can't be contained".
"We only needed about 20% of the space heated and because the warehouse has a high ceiling and is draughty, infrared made sense. Herschel Infrared is the ideal industrial heating solution".